Account Executive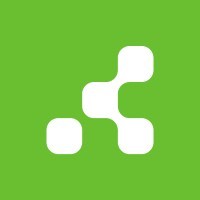 Kontakt.io
Sales & Business Development
Remote
Posted on Thursday, April 13, 2023
At
Kontakt.io
, we build technologies that help transform buildings into indoor spaces that are useful for people in their daily journey to accomplish their goals, working or being cared for, in a safe & sustainable indoor environment.
Over the past 24 months
Kontakt.io
has entered a new growth trajectory steaming from the healthcare vertical. We grew from 30 to 90 people, and quadrupled our ARR - all while remaining extremely capital efficient. Now, we are entering the next stage of growth taking the business from $10M+ to $100M+ ARR. With the aim of bringing
Kontakt.io
growth to the next level, we are looking for an Account Executive (SMB).
Responsibilities
Seal deals with unwavering determination, generating revenue that will fuel business growth and set new benchmarks for success.
Run the full sales cycle with precision, showcasing your sales acumen at every stage and leaving no opportunity untapped.
Build and maintain meaningful client relationships founded on trust, responsiveness, and exceptional service, becoming their go-to partner in healthcare sales.
Become a true expert in Kontakt.io's product offering, mastering its intricacies and leveraging your deep knowledge to deliver consultative sales experiences that resonate with your clients!
Competencies
Demonstrated record of success in a scaled environment in sales.
Proven track record of sales experience with wins to demonstrate sales leadership.
Demonstrated success in developing and building a pipeline. Goal oriented, self-motivated individual who is confident, thorough, and tenacious.
Demonstrated track record in reaching and exceeding goals in the tech industry with SaaS products. Experience using CRM systems (e.g. Salesforce.com).
Strong cross-functional and collaboration skills. Experience with marketing or sales support in solution messaging, narratives, and value propositions.
Ability to effectively operate with enthusiasm and flexibility in a fast-paced, constantly evolving team environment.
Qualifications
Experience in the RTLS, IoT, Location Technology SaaS solutions for the healthcare vertical preferred.
Experience managing and building a pipeline to support long-term sales growth.
High-growth start-up experience preferred.
Willingness to travel